B2B Marketing Outsourcing and B2B Sales Outsourcing Companies
We are a results based B2B Marketing Outsourcing made of a team of outstanding sales, marketing, and business development talent.
B2B Sales Outsourcing solutions to help you find more customers.
Our B2B sales outsourcing teams have proven expertise helping clients with an innovative take on lead generation
and winning customer acquisition process – to
find, acquire, and engage customers

across all channels.
Whether you are focused on B2B marketing outsourcing or B2C sales, our B2B sales outsourcing teams utilize the most advanced marketing, sales, and digital technologies to help you gain customers, increase customer lifetime value, and improve customer loyalty. Our sales outsourcing solutions are also ideal for brands of all sizes and growth stages. From startups, to midsize, to enterprise, we provide companies with a people-first approach, deployed in a flexible, agile model, powered by insights and analytics.
 You need adaptable, highly trained teams with the knowledge, comfort and flexibility to sell both earlier and later in the sales cycle than ever before.
B2B Sales Outsourcing is the transfer of responsibility of the business sales process to an outside company to develop a dedicated sales team to represent a product or solution directly to the customer of the organization.  The Sales Outsourcing company will have the responsibility of hiring, training, and managing the sales team as if they were an extension of your organization and presenting themselves as your brand to the customer.
Fulcrum generates leads and closes deals by recruiting, training, and managing sales teams. Whether we complement your current team or outsource your entire sales function, we're here to help you get the job done.
Fulcrum  has focused on providing dedicated professional outsourced sales services and solutions by recruiting, training, and managing our client's sales teams. We understand that there's no one-size-fits-all approach to lead generation services or closing roles.
Leverage the expertise of our experienced, local sales resources to establish your business in territory, and generate direct revenue.
Why Outsource Sales?
Speed to Market
Sales Role Specialization
Lack of Management Experience or Expertise
Sales Talent Pool
Expertise with CRM and Sales Enablement Technology
Sales Strategy & Execution
Lack of Ongoing Sales Training
No Sales Culture
Predictable Pipelines
Local Sales experts with a wealth of experience
Reduced risk to your business
Access to a proven business development model
Services available in multiple languages & sales specialists with local knowledge
B2B Marketing Outsourcing
B2B Marketing Outsourcing is an ideal solution if your business struggles with resourcing, management time, and the necessary internal infrastructure and tools to deliver a consistent model to acquire new business.
We quickly and efficiently deploy your new team, ready to grow an existing market or enter a new territory. With the help of our experienced and local sales resources, see your company win new business and make direct sales.
Whatever your ambitions may be, without a strategic plan you will get nowhere. Then this plan must actually be carried out by the right people. How do you go about that?
Our end-to-end sales outreach service helps develop long-term customer relationships, and accelerates sales and business growth.
We take a multi-channel approach to our Lead Generation service to maximise our efforts. Should you need targeted account based marketing, or want to hit the ground running with your territory expansion, our team is readily equipped with the tools and information required.
For a fixed monthly fee, we allocate dedicated specialist resources according to the campaign needs who immerse themselves into your products or services, and generate a solid pipeline of high-quality leads.
This model allows us to scale up, scale down, or adjust resources throughout your campaign to optimise the results.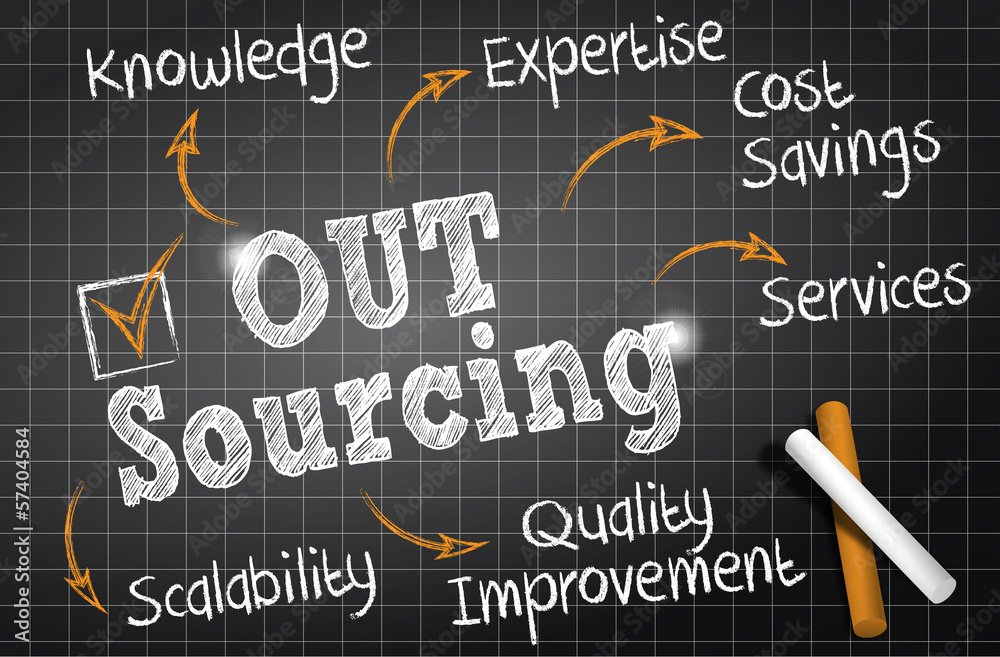 SALES CONSULTANCY SERVICES
Our Sales Consultancy services benefit clients who want to evaluate their current strategies, and expand into new territories. Validate your business model with the help of our seasoned experts.
The technology market is constantly evolving, so knowing where your future revenue and growth is coming from is vital. Our outsourcing services are proven to ensure our clients have the right resources at the right time.
THIS INCLUDES:
⦁ Go to market (GTM) Planning & Strategy
⦁ Sales readiness assessment
⦁ Sales team and Sales training
⦁ To grow with a new product?
⦁ To explore new markets?
⦁ To flourish in an existing market?
⦁ To reach new target groups?
⦁ To expand into a new country?
B2B Sales And Marketing Staffing Outsourcing
Our staffing team keeps a roster of talent from both within and outside of our company, and sources based on an individual's experience and traits that will be catered to your sales process. We will assemble a team and train them to the needs of your company to flesh out their product knowledge.
Once trained, they will function as an extension of your company. The process is designed to be implemented as quickly and thoroughly as possible – we focus on speed and efficiency.
At minimum, our accounts will have two sales staff dedicated to sales, along with one manager overseeing and optimizing their sales process. We provide weekly reports on our process, weighed against previous weeks to show our progression with your account.
We help alleviate this issue by staffing these positions at our offices in the India. We handle all of the following processes to support our clients.
– Recruiting
– Hiring
– Training
– Managing
– Replacement
B2B Marketing Outsourcing. Specialising in B2B lead generation, high quality sales appointments and trade marketing.
B2B Telemarketing Outsourcing
Maximize your Marketing potential with the leading service for B2B telemarketing in the India., We use proprietary processes developed over the years and innovate to deliver B2B outsourced marketing services for your business. Reduce your team's workload, and optimize your time and profitability with our telemarketing service. Empower your business by improving your customer service through our telemarketing service.
You know your business and we know how to run high-performing outsourced sales teams. We invest time into becoming your partner and brand ambassador, acting as a seamless extension of your brand. With 10+ years of B2B telemarketing expertise, we take care of demand generation, sales engagement, and client success so you can focus on your core activities.
Thanks to a deep understanding of our clients' markets and challenges, we've got the experience to sell your products and services successfully. You'll secure access to an award-winning outsourced sales team who can generate fresh opportunities, open new markets, and strengthen relationships across the globe.
We help reach and move your most valuable audiences to act through remarkable impact.
Outside sales refers to face to face sales with your customers. An outside sales team meets directly with the prospect in a face-to-face sales approach. The outside model still must conduct much of the selling virtual. However, the outside sales professional develops and manages the relationship on a personal face to face basis. Knocking doors, conducting face-to-face cold calls, and attending networking events are all requirements for a successful outside sales team.
Inside Sales, sometimes referred to as virtual sales, is a sales team or person who does all their selling via electronics. Telephone calls, emails, webinars, etc., but they never meet face to face with the prospect/client. Inside sales can be very effective with a specific product or service that needs a large buying audience and a low investment. Inside sales typically conducts the full life cycle of sales, from lead generation to closure.
Our team works with b2b business to create a unique marketing message, define target market, and then use marketing channels to create awareness and engage the B2B target audiences. Our B2B Outsourced Marketing Services engagements have helped clients reach new target audiences, create an upscale value for the product, and grow their business.
Generate leads, build pipeline, and close sales
Find, target and convert new customers
Avoid the cost of building an in-house sales and marketing team
Automate sales and marketing processes to increase efficiency
Develop a long-term strategy for success